Your Guide to Skiing in Bakuriani, Republic of Georgia.
best ski/snow experience in bakuriani, georgia
it's as easy as 1…2…3…
 5/5
1. plan your flights/trip
Bakuriani, Georgia's top ski resort is located 170km from the capital Tbilisi (Airport code: TBS).
Return airport transfer between Tbilisi and Bakuriani can be arranged by our hostess.
2. choose your accommodation
Bakuriani is one of the top most well known ski resorts in Georgia. It is internationally known for its healthy climate and ski & snowboarding infrastructure. At an altitude of 1700 meters above sea level, the temperatures in Bakuriani during winter ensures whole season snow from December until March. It's the ideal location for ski, snowboarding and all other snow sports.
Villa Mtashi is the only spacious winter accommodation in Bakuriani that is perfect for families. You will stay in the heart of Bakuriani and be able to enjoy all the fantastic experiences Bakuriani has to offer, right on your doorstep. You are staying right next to the family ski slopes. Send your kids off for a day of learning to ski and lots of fun while you enjoy one of the many restaurants near Villa Mtashi.

Get Your Accommodation Quote Now

3. experience the best snow holiday ever
We are making it easy for you:
Return airport transfer – Can be arranged for you
Ski Hire and Ski Passes – We will make all the arrangements for you on your arrival
Hostess – Once you are in Bakuriani you have access to a dedicated hostess to assist you with everything
Entertainment- For your convenience Villa Mtashi boasts dedicated high speed Fiber internet to each villa
Language – Not a problem, your hostess Nino is fluent in English and will assist you with anything from where to buy your groceries to finding your own fireworks.
Activities – Your hostess will arrange from horse-riding at the villa to a trip on the famous Kukushka train. Click here for all the exciting activities
OR
Get your
Ski Guide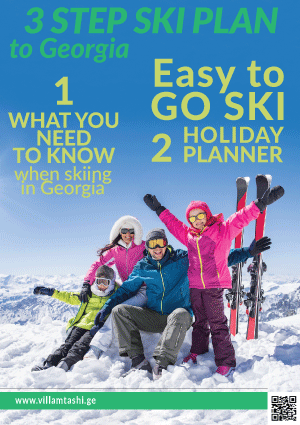 OTHER LINKS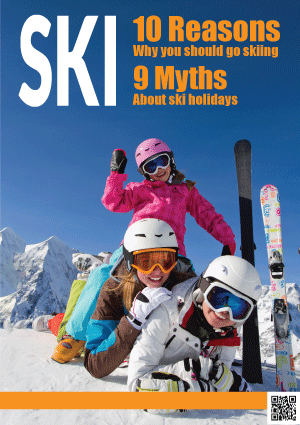 DOWNLOAD 2 FREE gifts
Bakuriani SKI RESORT
It's surely that time of the year … vacation time. That's why you're here right? Your whole body and mind needs a break. Your family would love a chance to spend some quality time with you. Bakuriani is just the right place for you. It's excellent location make it the ultimate vacation destination.
High up in the mountains, at an altitude of 1700m above sea level Bakuriani serves a mild temperature. Its cool fresh clean air is just what the soul needs to relax and revive. Bakuriani offers a ton of activities for the whole family during summer and winter time.
Winter Activities
Ski
Night Ski
Horseback
Riding
Kids Park
Hiking
Ice Skating
Bakuriani
Cinema
Kukushka
Train
Quad
Biking
Cable
Car
Toboggan
Track
Dog
Sledding
Outdoor
Markets
Health
Spas

Get Your Accommodation Quote Now

LUXURY FAMILY ACCOMMODATION
villa mtashi bakuriani
Centrally Located
Within walking distance from all shops, restaurants, ski slopes and other attractive locations.
Large and Spacious
11 spacious 110m2 2-bedroom villas available.
★★★★★ 5/5
Breathtaking Views
Enjoy the picturesque views right from you own private villa.
Luxury Rooms
At Villa Mtashi comfort and luxury is our pride. Our staff will ensure that your stay is incredible.
★★★★★ 5/5
Central Heating System
Each villa is equipped with a central heating system, keeping you and your family warm right through your stay.
★★★★★ 5/5
Fully Equiped Kitchen
Our kitchens is equipped for the greatest chefs. A full range of cutlery, crockery, glassware, cooking utensils, pots, pans, dishwasher, microwave, toaster, fridge and freezer is available.
★★★★★ 5/5
Large Living Room
Spacious living room designed for comfort for the whole family.
★★★★★ 5/5
Satellite and Streaming TV
All villas are equipped with state of the art internet streaming TV facilities, catering for all international guests.
On-site office
Open 24×7, our multilingual staff is always ready to assist.
360° VIEW of 1st Floor, Villa Mtashi Bakuriani

★★★★★ 5/5
360° VIEW of Villa Mtashi Bakuriani

★★★★★ 5/5
EXPERIENCE THE MOST BEAUTIFUL COUNTRY IN THE WORLD
REPUBLIC OF GEORGIA
Whether you are a group of friends looking for fun, a couple on a romantic get-away, or a family in search for the ideal holiday, Georgia is the perfect holiday destination. Explore some of the most beautiful places in the world in the Republic of Georgia.
Mtskheta
Mtskheta is one of the top 15 oldest cities in the world. Explore the UNCESCO-listed Jvari Church and the Svetitskhoveli Cathedral.
Georgian Cuisine
Experience the delicious famous Adjarian Khachapuri with a glass of traditional Georgian wine.
Vardzia Cave City
A place with royal history. See the monastery with its Assumption and the ancient paintings of the King and Queen dated from the 12th Century.
Bakuriani Ski Lifts
Bakuriani has some of the best equipped ski lifts in Europe, catering for recreational and professional sports occasions.
Waterfalls and Rivers
You will find some of the worlds most beautiful waterfalls and rivers in Georgia.
Rabati Castle
A medieval complex of Asian style built in the 13th century in Akhaltsikhe. It has been developed under the influence of different cultures and is astoundingly reflected in its marvelous architecture.
Georgian Wine
Georgia claims to be the oldest winemakers in the world. Visit an ancient wine cellar and taste a range of Georgian wines.
Borjomi
Famous for it's springs, sulfur pools, spas and Borjomi mineral water that's exported all over the world. Borjomi is located just 27km from Bakuriani ski resort.
Bakuriani
Beautiful village Bakuriani has amazing views and lots of activities, like picnicking in the forest, horse riding, quatro tours and the kukushka train.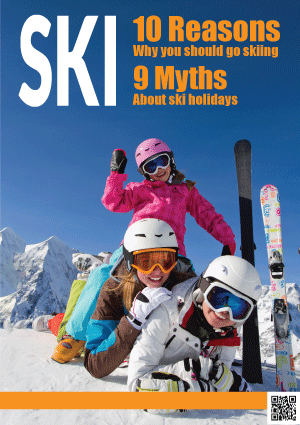 DOWNLOAD 2 FREE gifts
Get your
Ski Guide
Always open – 24 x 7
© 2019 All Rights Reserved • Villa Mtashi